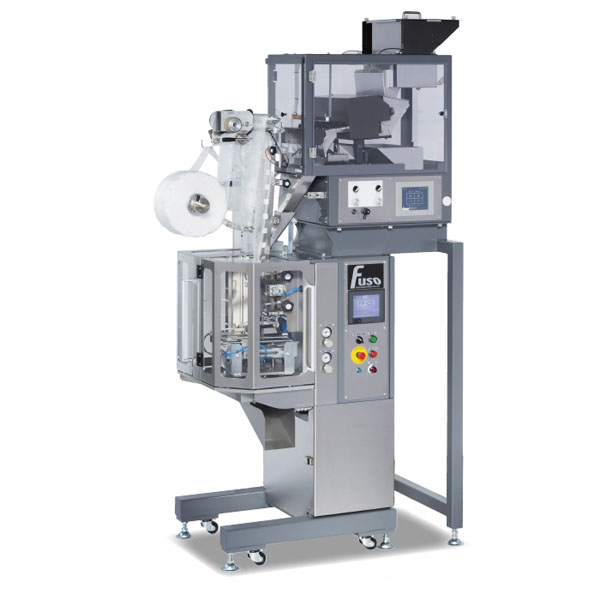 Packaging Method
3-Side Ultrasonic Sealing and Cutting
Measurement Method
Standard: Slide Doser Weighing
Option: Load-Cell Weigher, Auger Filler
Packaging Materials
Nylon, Non-Woven Fabric, and any suitable filters for ultrasonic sealing
Filter Width
120–180 mm
Tea Bag Size
Triangular: 50–80 mm (each edge)
Rectangular: 40–80 (W) x 50–80 (L) mm
Capacity
Max. 50 bags/min.
Dimensions
970 (W) x 790 (D) x 2,050 (H) mm
Weight
200 kg
Power Supply *
3-Phase / 200 V / 1.5 kW
Compressed Air *
250 L/min. (6 bar)
CE Marking **
Not Available
* Transformer for local voltage and dried compressed air to be prepared by the customer.
** Fail-safe design based on CE directive.