INNOVATIVE CREATORS OF THE PYRAMID TEA BAG
30 YEARS OF TRUSTED EXPERIENCE
Fuso developed the pyramid tea bag packaging machine in the 1980's. Fuso is the pioneer of this technology in the world.
We have sold more than 3,000 machines to more than 50 countries.
Throughout the world, the words "Fuso tea bag" are synonymous with "pyramid tea bag". Fuso tea bags are the highest quality in the world.

Beautiful Shaped Tea Bag by Ultrasonic Sealing & Cutting.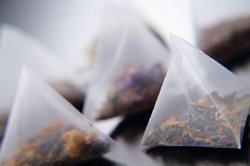 FUSO machines produce beautiful rectangular and triangular shape with ultrasonic sealing and cutting technology.
The pyramid shape gives enough space to expand full leaf. It means you can enjoy the taste and flavor same with brewing by tea pot.
Flexibility and Versatility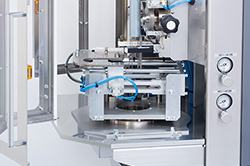 The all FUSO machines are designed simple so that easy to maintain and change specification.
It's best for flexible production with high-mix, low-volume production.
Choice of Measurement Method with High Weighing Accuracy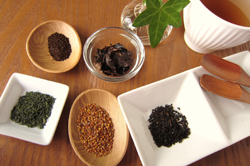 FUSO offers various of measurement method depends on tea/coffee material type and weighing accuracy.
Not only normal leaf tea but also powder material which is stirred up and leaf/herb/flower without being crushed.
High accrancy for mixed material and able to weigh each single material and pack in each bag to keep mixture balance of each material.